Cannabis in Practice: A Clinical and Legal Update
With increasing interest in cannabis as a therapeutic agent for both people and animals, veterinarians are fielding questions about its use, dosing, and potential adverse effects. Join Dr. Jeffrey Powers, vice chair of the AVMA's Council on Biologic and Therapeutic Agents, and Dr. Gail Golab, the AVMA's chief veterinary officer, for an in-depth discussion on cannabis and its use in veterinary medicine. Learn about the history of medical cannabis, how cannabis interacts with the endocannabinoid system in domestic animals, major cannabinoids and terpenes in cannabis plants, what animal and human research can tell us about using cannabis in veterinary medicine, and how to recognize and manage cannabis toxicosis in animals. Drs. Powers and Golab also discuss important regulations and liability considerations for veterinarians, including the federal and state legal framework surrounding cannabis, and quality control issues that exist with cannabis-derived products.


Participants can expect to learn about:


· The historical use of cannabis as medicine
· Research on the application of cannabis in clinical practice, particularly with respect to CBD and THC
· The regulatory status of cannabis and its derivatives in veterinary medicine at the federal and state levels
· Quality control issues with cannabis-derived products on the market
· Clinical signs of, and basic treatment for, cannabis toxicosis
Dr. Jeffrey Powers is the founder and owner of Beaver Island Veterinary Services and the owner of Jordan Valley Animal Clinic, providing mixed animal veterinary services to the Michigan communities of Beaver Island and East Jordan. He is also the founder and former owner of South Sanilac Veterinary Hospital in Peck, Mich. He is well-known by clients as a caring, sensitive, and compassionate practitioner. Dr. Powers is a member of the AVMA's Council on Biologic and Therapeutic Agents, and previously served as alternate chair on the AVMA's Clinical Practitioners Advisory Committee.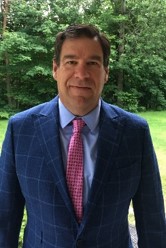 Dr. Gail Golab is chief veterinary officer for the AVMA, overseeing animal and public health, animal welfare, and global outreach. Before coming to the AVMA, Dr. Golab spent several years in private companion animal practice and served as biochemical/biomedical research consultant at the National Center for Supercomputing Applications at the University of Illinois. Dr. Golab is recognized for more than 30 years of experience, and accomplishments in research, policy development, and practical applications in the fields of human-animal interactions and animal welfare. She has served on various advisory committees related to the care and use of animals in agriculture, biomedical research, the pet industry, entertainment, and human healthcare applications.