Pricing strategy and value of services: 2 sessions
Of the numerous business decisions we make, none affects a practice's revenues and profits as significantly as a pricing decision. In the first session, Utpal Dholakia, Ph.D., professor of marketing at Rice University, explores the importance of incorporating a compelling value proposition in pricing strategy. He argues that pricing decisions should be made by adopting a compelling value proposition and by considering not just costs and competitors' prices but also understanding how consumer behavior drives value. Discover what drives clients' perceptions of value, how to predict changes in them, and how to influence those perceptions.
The second session explores the Pet Owner Economic Value Study and what its findings mean for practices. According to the study, the amount pet owners want to pay for veterinary services and the prices they perceive to be in the marketplace are significantly lower than what many practices charge. Does this mean practices should dramatically decrease their fees? Dr. Karen Felsted says "No." She discusses how practices can use this information to develop a more sophisticated pricing structure. Learn about the continued need for client education, the magnitude of ongoing fee increases, and the aspects of client service for which pet owners are willing to pay more.
These sessions originally were presented at the 2020 AVMA Economic Summit under the titles "Why understanding customer value is important for pricing strategically" and "The Pet Owners Economic Value Study: What do practices actually do with this information."

The Best of Economic Summit Series is made possible through educational funding from Merck Animal Health and CareCredit.

Participants can expect to learn about:

When and why clients' perceptions of value change
How to influence those perceptions
How to adopt a more sophisticated pricing structure
Aspects of client service for which pet owners are willing to pay more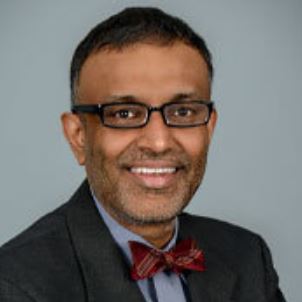 Utpal Dholakia, Ph.D. is the George R. Brown professor of marketing at Rice University's Jesse H. Jones Graduate School of Business, in Houston. He holds a master's degree in psychology and a Ph.D. in marketing from the University of Michigan. He also has a master's degree in operations research from the Ohio State University and a bachelor's degree in industrial engineering from the University of Bombay. Dholakia's research interests lie in studying motivational psychology of consumers and online marketing issues such as virtual communities and online auctions. He also studies relational aspects of consumer behavior. He is published in top marketing and management journals, and consults with firms in financial services, energy, healthcare, and other industries.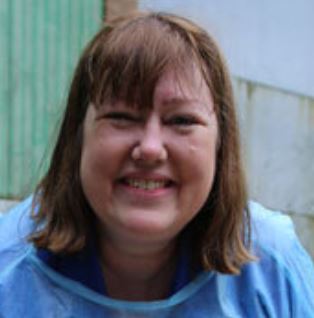 Dr. Karen E. Felsted, CPA, MS, CVPM, CVA, has spent 20 years working as a financial and operational consultant to veterinary practices and the animal health industry. She also was CEO of the National Commission on Veterinary Economic Issues for three years. She holds a master's degree in management and administrative science from the University of Texas at Dallas and spent 12 years in accounting and business management. She earned her veterinary degree from Texas A & M University and is a certified veterinary practice manager. She has practiced small animal and emergency medicine, opened and managed her own veterinary accounting and consulting practice, and held roles in various other veterinary financial, accounting, and consulting organizations. She is active in multiple veterinary organizations, has written articles for a wide range of veterinary publications, and speaks regularly at national and international veterinary meetings. In 2011 and 2017, she was named the Western Veterinary Conference Practice Management Continuing Educator of the Year, and in 2014 she received the VetPartners Distinguished Life Member Award.